Dr. Siegfried Franz Josef Purrer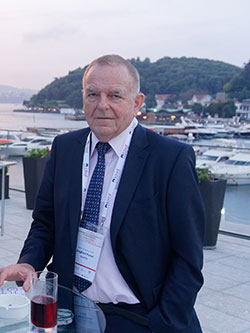 Dr. Siegfried Purrer started working for Voest Alpine Intertrading in Linz, Austria, in 1978 and served as Managing Director between November 1985 and October 1990. He joined Coutinho, Caro & Co in Hamburg, Germany, as Managing Director in November 1990 and served the company until the end of 1997. Subsequently, he moved to F. J. Elsner Trading in Vienna, serving there as Managing Director for 16 years before starting up Purrer Consulting GmbH in 2015.
He was always present at IREPAS meetings over many years and was a regular member of the IREPAS Traders Committee. His pragmatism and sharp mind were his trademarks. Dr. Purrer passed away on May 21, 2021.
"What a pleasant person. Always straightforward, fair, helpful, charming and warm-hearted. He was not just a business partner; he became a friend we will miss and remember." – Wilhelm Alff
"He will always be remembered by us with very great respect. He was certainly one of the legends of our industry." – Ugur Dalbeler
"What a kind and intelligent person." – Michael Setterdahl