Ugur Dalbeler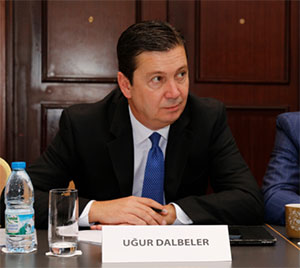 2003 – 2013
Ugur Dalbeler was born in Istanbul in 1964. He graduated from Middle East Technical University with a BSc in Metallurgical Engineering.
In 1986 Mr. Dalbeler joined Colakoglu Group, where he has been serving as General Manager of Colakoglu Metalurji A.S. since January 2005. He has been attending IREPAS meetings since 1987.
Dalbeler was appointed Chairman of IREPAS in 2003, replacing Ricardo Hugas, and served as Chairman of IREPAS till 2013. He handed over the chairmanship duties to Kim Marti in 2013 and has been serving as a member of IREPAS Board of Directors since then.
Ugur Dalbeler is also on the Board of Directors of the Turkish Iron & Steel Producers' Association.