Yusuf Guven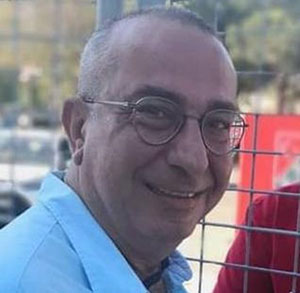 Yusuf Guven was born in 1966. He graduated with a B.Sc. from the Mechanical Engineering Dept. of the Middle East Technical University in Ankara in 1991 and went on to work in the steel industry and raw material markets for over 30 years.
Yusuf started his career at Cukurova Celik Endustrisi A.S. in 1992, before joining Newco AG Switzerland as a trader in 1994. Between 1997 and 1999, he represented Noble Resources Ltd Hong Kong in Turkey.
From 1999 to 2014, he was the director of Helveco Intertrade SA responsible for sourcing steel scrap supplies for Turkey from various locations, mainly from CIS countries. Following his stint with Helveco Intertrade SA, he represented various companies sourcing steel scrap, mainly from the US, the UK and Baltic countries, to Turkey.
Yusuf was involved with IREPAS for over two decades as a regular participant at IREPAS meetings. He was also a director on the board of IREPAS and represented the IREPAS Raw Material Suppliers Committee several times.
It is with deep regret and sadness that IREPAS marks the passing in June 2022 of our friend and colleague, former board director Yusuf Güven.