Kim Marti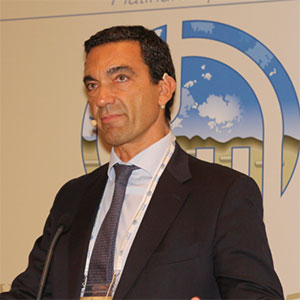 2013 – 2016
Kim Marti was named as the Chairman of IREPAS on the first day of the 69th IREPAS Meeting in Istanbul, Turkey in 2013.  Marti replaced Ugur Dalbeler, who has served as Chairman of IREPAS for the previous ten years.
Kim Marti has been working for Celsa Group since 1990 in different commercial roles. Among the most recent of these roles was Commercial Director of Celsa UK 2003-2008, after which he moved back to headquarters in August 2008 to be appointed International Sales Director for the group.
Marti served as Chairman of IREPAS from 2013 till the beginning fo 2016. He handed over the chairmanship to Murat Cebecioglu in January 2016 and has been serving as a Director of the Board of IREPAS since then.